The plumbing professionals Southeast Michigan residents depend on.

Routine Maintenance
Everyday Services for Homeowners

New Construction & Commercial Partnerships
Break Ground with Premier

Kitchen & Bathroom Remodels
Increase the Value of Your Home

Strategic Consulting
Technical Insights & Strategy
Get a Quote For Your Project
No Project Too Big Or Small
Homeowners, businesses, and builders alike trust Premier Plumbing Inc. to deliver the highest-quality plumbing solutions day in and day out. Since 1987, Premier has been faithfully serving the people of Southeast Michigan one relationship at a time.
Always personable, punctual, and professional, Premier has the skills and know-how to get the job done on time and on budget.
Want to build yourself the master bathroom of your dreams? Premier Plumbing can help. How about a new apartment community that needs rough plumbing? Premier has you covered. Pesky toilet that won't stop running? Yeah, Premier has you there too!
Contact Premier Plumbing and talk to a service professional today.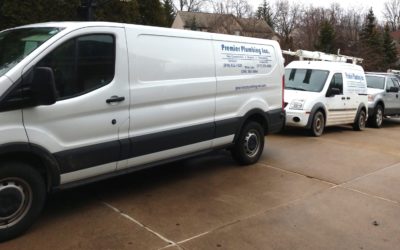 Hartland, MI is a residential Metro Detroit community located along busy M-59. Home to beloved farms, golf courses, and restaurants including the popular Black Rock Bar & Grill, Hartland is an ideal spot in Southeast Michigan to buy a house, raise a family, or start a...
Kitchen & Bathroom Remodeling Done Right
From renovations and remodels to modifications and individual upgrades, Premier Plumbing Inc. has you covered.
Custom Kitchens & Remodels
Make your kitchen something to celebrate with concepts from Premier.
Custom Bathrooms & Remodels
Reconsidering your bathroom situation? Want to make your master suite even sweeter? We can help.
"Premier Plumbing was extremely professional and responsive when we called about a flooded basement. The were efficient in their assessment, work, and resolution. I would call them again and would recommend to my friends and family in the future." AYLIN S
"Turned the water back on after vacation and it started to come through the ceiling. Even though we'd never worked with them before Premier was able to get a plumber out that night. Great job figuring out the problem, had our water back right away, and it cost less than I thought!" KELLIE B.
"Priemer came out and did an outstanding job dealing with our plumbing issue. Not only were they quick but also reasonably priced! Didn't feel like i was being taken to the cleaners. I would recommed this plumbing company to all my friends and family!" MELINDA P.
We Work With All the Top Brands