Founded in 1987 in Southeast MI, Premier Plumbing Inc. offers expert local service at the lowest prices.

Routine Maintenance
Everyday Services for Homeowners

New Construction & Commercial Partnerships
Break Ground with Premier

Kitchen & Bathroom Remodels
Increase the Value of Your Home

Strategic Consulting
Technical Insights & Strategy
Get a Quote For Your Project
No Project Too Big Or Small
Homeowners, businesses, and builders alike trust Premier Plumbing Inc. to deliver the highest-quality plumbing solutions day in and day out. Since 1987, Premier has been faithfully serving the people of Southeast Michigan one relationship at a time.
Always personable, punctual, and professional, Premier has the skills and know-how to get the job done on time and on budget.
Want to build yourself the master bathroom of your dreams? Premier Plumbing can help. How about a new apartment community that needs rough plumbing? Premier has you covered. Pesky toilet that won't stop running? Yeah, Premier has you there too!
Contact Premier Plumbing Inc. and talk to a service professional today.
Premier Plumbing Inc. News & Articles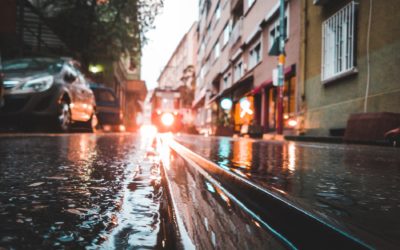 If you've ever dealt with a flooded basement then you know just how terrifying and destructive water inside the house can be. To prevent basement flooding, and to keep all of your valuables dry, clean, and operating the way they should, there are several tips and...
Kitchen & Bathroom Remodeling Done Right
From renovations and remodels to modifications and individual upgrades, Premier Plumbing Inc. has you covered.
Custom Kitchens & Remodels
Make your kitchen something to celebrate with concepts from Premier.
Custom Bathrooms & Remodels
Reconsidering your bathroom situation? Want to make your master suite even sweeter? We can help.
"Premier Plumbing was extremely professional and responsive when we called about a flooded basement. The were efficient in their assessment, work, and resolution. I would call them again and would recommend to my friends and family in the future."
"Turned the water back on after vacation and it started to come through the ceiling. Even though we'd never worked with them before Premier was able to get a plumber out that night. Great job figuring out the problem, had our water back right away, and it cost less than I thought!"
"Priemer came out and did an outstanding job dealing with our plumbing issue. Not only were they quick but also reasonably priced! Didn't feel like i was being taken to the cleaners. I would recommed this plumbing company to all my friends and family!"
We Work With All the Top Brands