Image by: Damien McEvoy Plumbing
When you think about a plumber in Farmington Hills, think Premier Plumbing Inc.! Having served the metro-Detroit area for over 30 years, Premier Plumbing Inc. has seen and done it all. From new construction to high-end kitchen and bathroom remodels, Premier's professional staff is ready to answer the call.
In need of plumbing service or repair outside Farmington Hills? View the Premier Plumbing service area!
The Premier Plumber: Farmington Hills
Farmington Hills, MI is the second most populous city in all of Oakland County. Home to local landmarks like the Botsford Hospital and the Nissan Technical Center of North America, Farmington Hills strikes the perfect balance between life and work. In addition to these industries, Farmington Hills is also one of the safest cities in Michigan. But while the streets are safe no home is safe from emergency plumbing repairs. Enter the premier plumber in Farmington Hills, MI.
Comprehensive Plumbing Services at the Right Price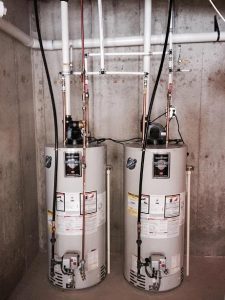 One of the things that makes Premier Plumbing Inc. great is their prices. Competitive pricing combined with expertise and customer service makes your next service call a no brainer. Hot water heater broke and looking to replace it with a new, high-efficiency tankless heater? Premier Plumbing has you covered. Have a toilet that keeps running and driving you crazy? Don't worry, Premier Plumbing will take care of you. Junking your old kitchen in favor of a new modern look and need a custom sink and all new stainless steel appliances? Say no more! Premier Plumbing specializes in residential and commercial plumbing services including kitchen and bathroom remodels.
Visit us online for the BEST PRICES ON SERVICES and claim a Premier Plumbing coupon for your next project!
Honesty is the Best Answer
If you are dealing with a leak or shoddy plumbing system then you have definitely come to the right place! For a great price and straightforward advice, give Premier Plumbing Inc. a call today to see how we can help you out. Our experienced plumbers pride themselves on their punctuality, reliability, and concentrated customer service. Each plumber or project manager will be with you every step of the way. From inspection, to proposal, to quote, and finally the execution, we guarantee a comprehensive service and an honest invoice for an honest day's work. We understand that having a sink or bathroom out of order is a serious inconvenience and will work as quickly as possible to get the situation back to normal.
Browse our website or give us a call today for a dependable Plumber Farmington Hills residents and business owners can trust!
To get in touch with Premier Plumbing please complete the form below: