Hartland, MI is a residential Metro Detroit community located along busy M-59. Home to beloved farms, golf courses, and restaurants including the popular
Black Rock Bar & Grill
, Hartland is an ideal spot in Southeast Michigan to buy a house, raise a family, or start a business. If you currently own a home, rental property, or business in Hartland, then
eventually you'll find yourself in need of a plumber
…. that's where we come in! With quality service and low prices,
Premier Plumbing is the best Plumber Hartland MI has to offer
.
Why choose Premier Plumbing for all your plumbing services? We're so glad you asked! Premier has been serving Hartland since 1987, back when the company was only owners Doug and Mark with two trucks and a set of tools. Nowadays, Premier looks very different, with a full staff of expert plumbers ready to help with all your plumbing needs.
From leaks and drips to renovations and remodels, Premier Plumbing, Inc. is the trusted local choice. Keep reading to see how you can save on high-quality plumbing services for your Hartland MI home or business.
---
Top Services
The small town of Hartland was founded in 1836 (livingston.migenweb.org), and the charming town still contains many older buildings, businesses, and homes. Keeping the rich history of Hartland in mind, Premier Plumbing, Inc. offers the most important plumbing services to the local community.
Serving both home and business owners, Premier offers a full range of plumbing work that make sense with the freezing winters, mild springs, hot summers, and chilly autumns of Southeast Michigan. Here are the top plumbing services offered in Hartland:
Plumbing Repair & Maintenance
From leaky pipes to clogged drains, calling up a plumber for common household repairs can save you money and headache. Whether you're not sure how to fix the problem, or just don't have the time to deal with it, we're here to help.
Premier Plumbing handles the most in-demand plumbing repairs and maintenance including:
Leaks and drips
Clogs and rooter service/drain cleaning (check out our recent article covering drain cleaning benefits)
Hot water service and repair (standard flu, power vent, electric, tankless)
Sump pump service and repair
Water pressure service and repair
Backflow testing
With the extreme colds in Hartland, Michigan, from November to March, issues like burst pipes are a very real and very costly problem. The freezing weather can also damage your water heater as explained in this blog from our friends at Legacy Plumbing. If you live in Hartland, trust Premier for all of your cold weather plumbing repair and maintenance including:
Pipe and fixture cold weather prep/winterization
Hot water tank winterization
Pool house and hose bib winterization
Burst pipe repair
Fixture & System Installation
The installation of plumbing fixtures and systems including toilets, sinks, showers, and water heaters is always best left to the pros. Not only will it look better, but it will work better too. According to an eye-opening Angie's List article, a single leak can cause mold, as well as damage to flooring and fixtures totaling over $5,000!
Premier Plumbing, Inc. offers Hartland, MI full-service installation of plumbing fixtures and systems including:
Faucets/Sinks
Bathtubs/Showers
Toilets
Water Heaters (all types including electric and tankless)
Water Softeners
Sump Pump and Sewage Pump
Remodels
Bathroom and kitchen remodels are an easy way to add value to your home now and in the future. But only if you get it done right! You'll need a plumber Hartland MI homeowners have trusted for over 30 years with all of their remodel needs… a plumber like Premier!




Leaks, bad water pressure, and the ever-annoying wrong-size appliances are just a few of the reasons we placed kitchen and bath remodel at the top of our list of plumbing services homeowners should never try on their own.
If you would like to talk about your remodel plans or schedule a consultation, get in touch with Premier Plumbing today:
For Kitchen Remodels – Click Here
For Bathroom Remodels – Click Here
New Construction
For new construction, there is no plumbing company in Hartland or even the greater Metro Detroit area better qualified than Premier. Premier Plumbing, Inc. specializes in new construction plumbing projects, with a long history in commercial plumbing projects throughout Southeast Michigan. For all new construction projects in Hartland, both big and small, give Premier Plumbing a call at (810) 632-7420!




Local Plumbing Coupons & Offers
Looking to save on local plumbing services and installation? Premier Plumbing, Inc. offers savings of up to $75 with printable online coupons. As a plumber Hartland MI residents turn to for a number of emergency, money-saving, and cosmetic plumbing services, Premier Plumbing, Inc. is happy to offer discounts on several highly-requested services. Present one of the following coupons during your service call to save up to $75!
Premier Plumbing, Inc. Reviews
The modern world runs on reviews. After all, how else would you know if your local dry cleaners is gonna shrink your suit, or if the new Italian restaurant down the road can prepare a proper Chicken Parmesan? We're happy to say the reviews are in on Premier Plumbing, and the reviews are good!
If you want to know what other people in Hartland and the greater Detroit area are saying about Premier, look no further than our reviews and testimonials from real customers! Check out reviews for Premier Plumbing, Inc. from across the internet:
Check Facebook Reviews – Click Here
Check Google Business Reviews – Click Here
Check Angie's List Reviews – Click Here
Premier Plumber Hartland MI Recap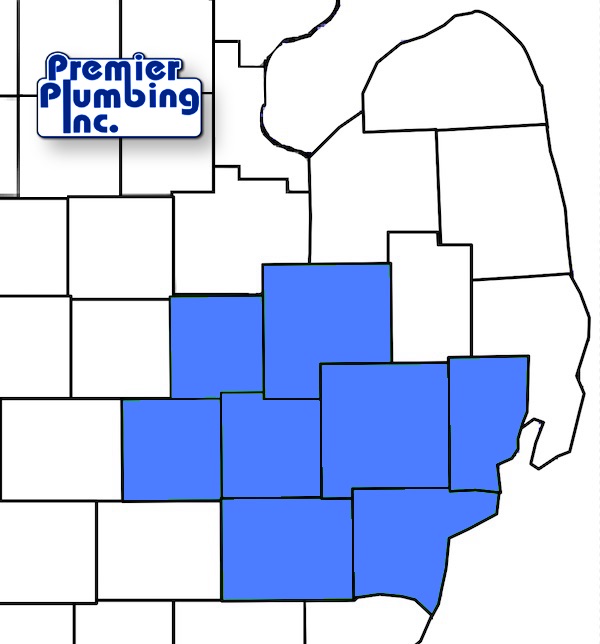 A Michigan-owned plumbing company with trusted services, affordable rates, and incredible coupons, Premier Plumbing, Inc. will get the job done better, faster, and cheaper than the competition. Ready to get in touch with Premier about your plumbing project or service?
Premier Plumbing Contact Info – Hartland, MI
Location: Hartland, Michigan (remote service)
Phone: (810) 632-7420
Email: [email protected]
Request a FREE online quote with Premier Plumbing, Inc. online at premierplumbing-mi.com/get-a-plumbing-quote/
To get in touch with Premier Plumbing please complete the form below: